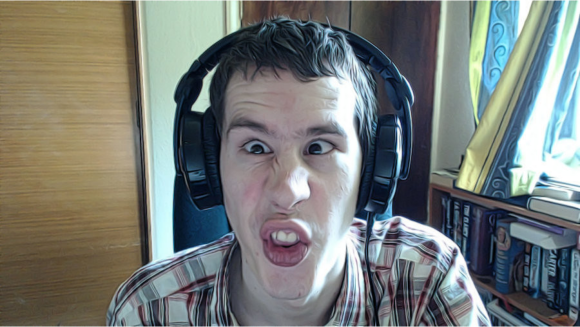 About Me
Hey my name is David aka Nerdsauce :) I an 33 years young and I am a graphic designer and game streamer. Come say hi and watch me get mad at my monitor!!
The following is a list of Vaughn stream guidelines
1. Must be at least 18 years of age to have an account and/or stream
2. Streams (example: photos, films, videos, events, live broadcasts) cannot contain content of persons under the age of 18, except professionally pre-produced content.
3. No nudity / No sexually explicit material
4. No consumption and/or depiction of illegal drugs and/or substances (based on United States federal laws) on stream
5. No hate speech / No illegal activity
6. No mooning. Due to past "unfortunate" mooning events, mooning is no longer allowed.
7. Cannot focus stream on chest, butt or genitals.
8. No sex toys or promotion of sex related items.
9. Banned streamers can be on your stream or MvnCams, but you are responsible for their actions and content.
10. People category is not for all content. If you change the content of your broadcast, please update your channel category accordingly. Streams with no one on cam, no one on mic and no Streamer in chat do not belong in the People tab. Also streams that show pre produced content for the majority of their stream should not be in the People category.
11. Gaming is allowed here on Vaughn Live. And if you are either on cam or on mic, you can stream gaming in the People tab.
12. By using Vaughn Live, you agree you have full permission for any content you may use on your stream and/or on your channel itself
Read more at http://vaughnlive.tv/gamergirl#r0I9ML0Tddhj7u1Y.99