It #039 s been a year since Vikki left us. I am still waiting for her to cam up and yell "GOTTCHA" but I know that isn #039 t going to happen. I miss signing into Vikki #039 s channel and seeing her face light up as she yelled "Miss Scruffy" then "how ya doin." As I was looking through the many youtube video #039 s out there, I came across three that I wanted to share with you all. One really stood out to me and I want to share her words with you all. Some will get it...some won #039 t. It took forever to write down her words...I couldn #039 t stop crying. I know Vikki is in a better place now and feel it was and is a blessing to have gotten to know her.
February 10, 2014
https://www.youtube.com/watch?v=obuend5CN9w
February 11, 2014
https://www.youtube.com/watch?v=RqTdh9663kA
March 21, 2014
https://www.youtube.com/watch?v=3gGZAQ4HsPM
Lynn aka Miss Scruffy
2/26/2015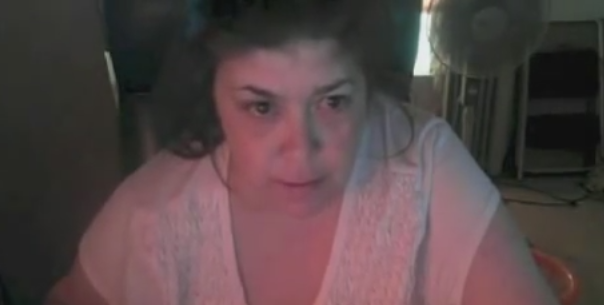 These words were taken from Vikki #039 s cast in February 2014. I tried be accurate.
Vikki: I think all of us need to put our lives into perspective. I #039 m not tryin to preach...I #039 m just sayin...It could be too late (she snaps her fingers) That fast. And I know for myself everything that I fought for people to believe. They still know I #039 m (I couldn #039 t understand words here) fighter. Was the fight worth fightin? Absolutely not. But I did it anyway. I gave my heart and soul. I #039 m a crazy mother fucker. And I played too hard. I don #039 t want you all to do it. And don #039 t say it won #039 t happen to you because it will. One day. You mark my word. You #039 re goin to wake up and say what the fuck is going on.
And every time you look into the mirror the only person you can blame is yourself. That #039 s a hard lump to swallow man. And you don #039 t even feel the pain that you #039 re doin to yourself. You just keep crushing yourself. Hopin it #039 s goin to make a difference. And in the end you end up with yourself and it #039 s just a mess. And I #039 ll tell you what I have noticed in the month by not camin up...what #039 s goin on in the chatrooms isn #039 t hate...no way...it #039 s not.
It #039 s a powerful drug those trolls are under. It is...it #039 s a powerful drug and they gotta have it. Just like the caster needs to cast, the troll needs to troll. People who need the love will love and the people dyin inside are goin to die. And that #039 s just the way it is.
Can everyone change? Sure we can. Will everyone do it? Nope.
Vikki70
February 2014