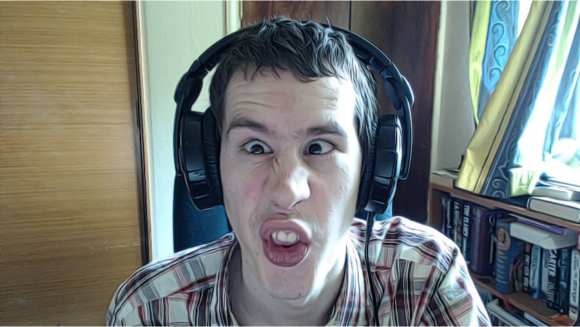 My name is Nerdsauce, I am 31 years old and I live in the South-West of England. I love to create graphics, be they random banners or backgrounds to isometric art and 3D modelling. I also love to play games, so make sure you check out my iNSTAGIB channel! :)

Motherboard:
MSI Z87-G45 Gaming
Processor:
i5-4670K 3.4GHz (overclocked to 4.0GHz)
Memory:
12GB 1600Mhz Ballistix Tactical
Graphics:
EVGA GTX 660
Operating System:
Windows 8.1 64-bit
Headphones:
Sennheiser HD215
Microphone:
Blue Yeti USB mic (Cardioid setting)
Keyboard:
CM Storm Trigger - Cherry Black keys
Mouse:
CM Storm Tactics
Streaming Software:
Xsplit GameCaster or OBS

I suffer from a medical condition called POTS - short for Postural Orthostatic Tachycardia Syndrome. It is life altering and debilitating chronic health condition. Simply standing up can be a challenge for people with PoTS as their body is unable to adjust to gravity. PoTS is characterised by orthostatic intolerance (the development of symptoms when upright that are relieved by lying down). Symptoms include headaches, fatigue, palpitations, sweating, nausea, fainting and dizziness and are associated with an increase in heart rate from the lying to upright position of greater than 30 beats per minute, or a heart rate of greater than 120 beats per minute within 10 minutes of standing. To find out more click here -
http://www.potsuk.org

Due to my medical condition, I have no set-in-stone schedule for when I stream. You will have to keep checking the currently live casters list to see if and when I am live!

http://www.youtube.com/user/DavidCStruve